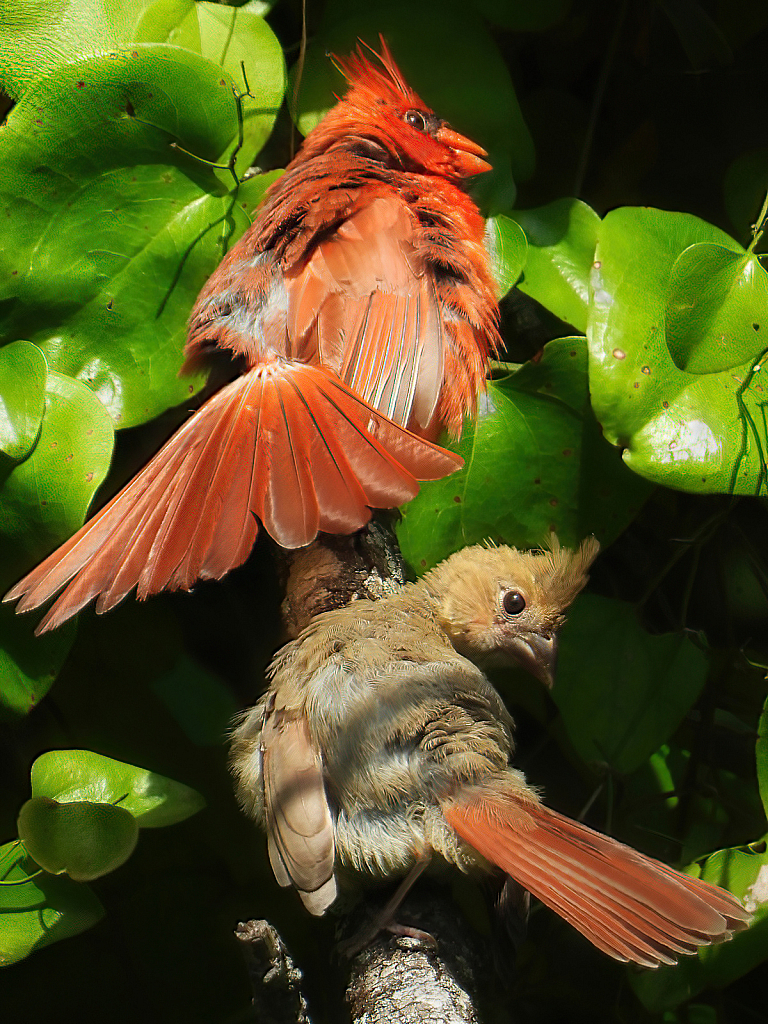 Why Doesn't MY Tail Do That?
This attentive father cardinal has been feeding this fledgling for several days. Now it appears he's teaching it to sunbathe. 7/21 Animals
© Janet Criswell
Copyright for this gallery photo belongs solely to Janet Criswell. Images may not be copied, downloaded, or used in any way without the express, written permission of the photographer.