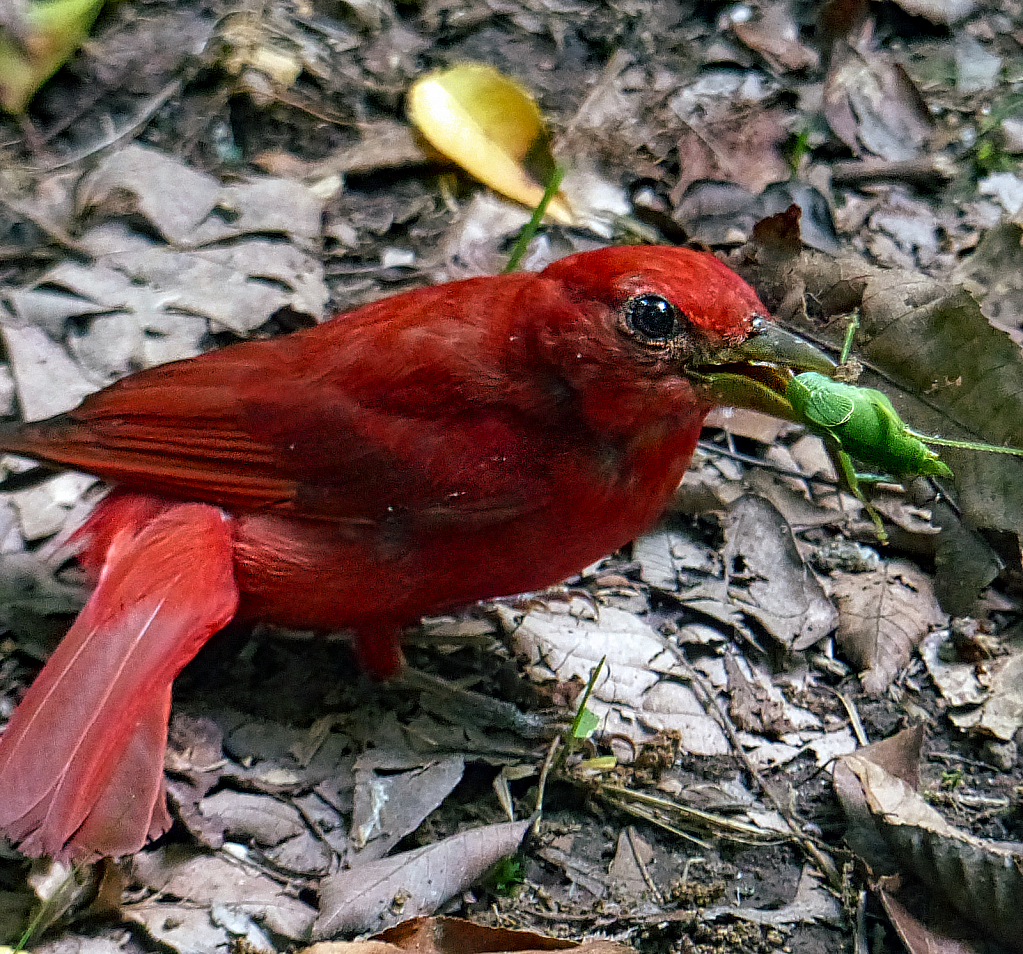 Happy Summer Tanager
Walking in the woods I had to stop because this male summer tanager was in the path, so intent on his capture he didn't immediately see me.
© Janet Criswell
Copyright for this gallery photo belongs solely to Janet Criswell. Images may not be copied, downloaded, or used in any way without the express, written permission of the photographer.